Protecting the people, property, and information in the workplace has become a top priority with today's ever-changing threat landscape.
Having an effective Access Control system in place is one of the most reliable ways to provide protection in your organization and bring visibility to your day-to-day operations.
Create personalized access control policies to meet the needs of your organization. Control which employees need access to which part of the facility, which set of doors and at what times. Manage which customer-facing doors need to be unlocked, on which days, and at what times. Set schedules to lock and unlock schedules automatically and that can be subsequently updated and changed in a matter seconds. Keep sporadically used doors locked throughout the day, but with a push of a button or click of a mouse give access to an authorized visitor.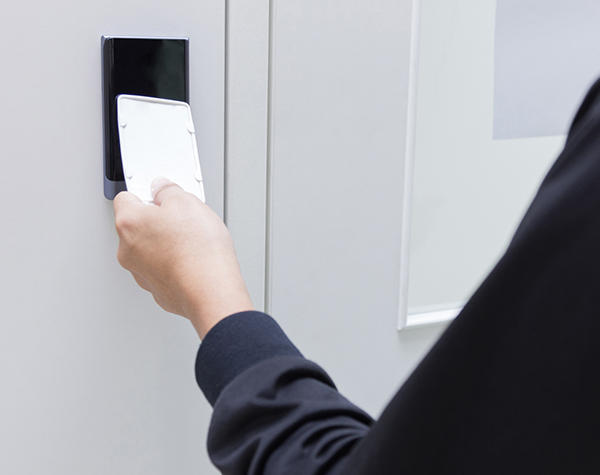 Lockdown the facility in a matter of seconds from a physical button, your computer, or your mobile device. The lockdown can be cancelled all together or door by door so the facility can be properly cleared.
Easily manage and monitor your system status. Are any doors left open or currently unlocked? Are there any alarms currently active on the system? Know the answers instantaneously, either on site or off. Enter a response and password to acknowledge a system alarm and report on the event. Event actions can automatically send an email or text alert to a user, or group of users. The Access Control Web App provides instant information and lets you manage your system and respond to incidents and emergencies from anywhere, anytime.
Leverage your existing IP network, readers, and door locks. Utilizing your existing hardware where possible ensures an an affordable and efficient system upgrade.